For the ninth year, over 100 GIST patients and caregivers attended GSI's GIST Information Support & Therapy Summit on September 16, 2017. While there were serious concerns about whether the Summit could be held because of the aftermath of Hurricanes Harvey in the Houston area and Irma in Florida, GIST patients rallied to M. D. Anderson Cancer Center, the host site for the Houston, Texas conference.
A conference for GIST patients is a unique opportunity for patients and their families to address their personal needs. Some patients have just learned in 2017 that they have "a rare tumor." Others have been living with GIST for longer periods, facing surgeries and various therapies. This year's conference again attempted to provide good information for people in every stage of their GIST travel.
Through generous grants from Novartis Oncology, Bayer HealthCare Pharmaceuticals, Pfizer, Blueprint, Deciphera, AROG and Ignyta, GSI was able to have all of the proceedings filmed so that GIST patients throughout the world can benefit from the presentations of our renowned speakers. Additionally, GSI thanks M. D. Anderson Cancer Center for its continue support of the conference, faculty, staffing, and facilities.
In addition to the films and slides, you might also visit the testimonials made by a variety of GIST patients in GSI's Video Gallery.
This Ninth Annual GIST Summit was dedicated to one of GSI's founders, Lee Ann Lamb, who passed only three days prior. Co-founder Marina Symcox gave a tribute to Lee Ann, reminding the group that Lee Ann had not only endured 16 years of GIST, but also became an advocate for all GIST patients and their caregivers by establishing GIST Support International.
Her obituary can be read here: http://www.legacy.com/obituaries/macon/obituary.aspx?page=lifestory&pid=186673521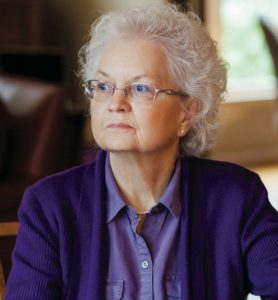 She asked us to let you know that, although she loves flowers, Lee Ann would like you to consider making a contribution to one of the following:
GIST Support International (http://www.gistsupport.org/about-gist-support-international/donate/)
Fox Chase Cancer Center designated for GIST research (www.foxchase.org/giving) or
Compassionate Friends (www.compassionatefriends.org/).
Agenda for GIST Summit 2017
8:00 am
Breakfast and registration
9:00 am
Welcome from Neeta Somaiah, M.D., Assistant Professor, Department of Sarcoma Medical Oncology, Division of Cancer Medicine, The University of Texas MD Anderson Cancer Center, Houston, TX
9:05 am
Robert S. Benjamin, M.D., P.H. and Fay E. Robinson Distinguished Professor, Division of Cancer Medicine, The University of Texas MD Anderson Cancer Center, Houston, TX

Dr. Benjamin accepted the invitation to speak only the prior morning  when Jonathan Trent was unable to leave Miami, FL, because of Hurricane Irma .   Dr. Benjamin used slides prepared by Dr. Breelyn Wilky.

GIST 101: The Basics of GIST from the Expert in Layman's Terms

(Prepared by Dr. Breelyn Wilky and presented at GSI's 2016 Summit)

10:00 am
Coffee
10:20 am
Alexander Lazar, M.D., Ph.D., Professor of Pathology & Translational Molecular Pathology, The University of Texas MD Anderson Cancer Center, Houston, TX
GIST 201: The Pathology of GIST

11:15 am
Michael C. Heinrich, Professor of Medicine and Professor of Cell, Developmental, and Cancer Biology, Oregon Health & Science University, Portland, Oregon
Management of Imatinib-Resistant GIST

12:00 noon
Group Photo – Lunch – Filming Patient Testimonials – Poster Display – Visiting with Speakers and Pharmaceutical Representatives
1:45 pm
Anette Duensing, M. D., Assistant Professor of Pathology, University of Pittsburgh Cancer Institute, Hillman Cancer Center Research, Pittsburgh, PA
Novel Therapeutic Strategies for GIST: Targeting the Tumor and Treating the Whole Patient

View Slides

 2:30 pm
 Jason Sicklick, M.D., Associate Professor of Surgery, University of California, San Diego, CA
 Novel Surgical Approaches for GISTView Slides
3:15 pm
Jason Sicklick, M.D., Associate Professor of Surgery, University of California, San Diego, CA
The Genomics of Wild-Type GIST

View Slides

 4:30 pm
Ask the Experts—All GIST Expert Physicians—with Remarks by Dr. Robert S. Benjamin 
 
6:00 pm
Closing Remarks and Adjournment to Dinner