GIST Support International - Healing Through Music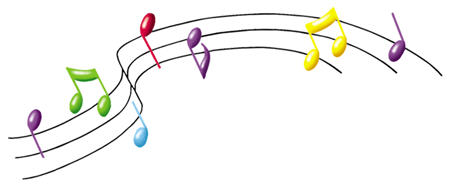 Healing Through Music
.... a music library
Many members of the GSI Support Group have dealt with their post-diagnosis blues and depression by listening to music. While some members have reported that soothing music like the classics and 'easy listening' calms them and gives them a sense of peace, others have claimed that more upbeat music gives them an emotional lift.
We are pleased to announce that GSI has implemented a music therapy program called "Healing Through Music". A library has been established and listmates can request CDs of their preferred musical genre to ease their anxiety, fear, depression, or simply ease their or their caregivers' boredom. This library is not intended to be simply a source for free CDs, but a source for acquiring musical therapy of appropriate type to make dealing with the disease a little easier.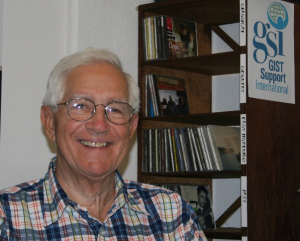 These CDs are offered free, and return is not required, although once they've 'fulfilled their mission', you may return them to us so others can benefit from their use. The only requirement is that you have a CD player. Our library does not include vinyl (LPs) or tapes.
Bob Spiegel, pictured at the right, initiated Healing Through Music and operated the program until his untimely passing. Rebeca Porto, MD has kindly volunteered to continue operating the program.
To Request Music
An online link is provided below to request music from the GSI library. You can ask for the musical style you prefer and will also have an opportunity to have us contact you if you need suggestions on what might help you emotionally 'heal'. We obviously can't have every artist in our library but giving some of your artist preferences will help us match your musical tastes with what our library contains.