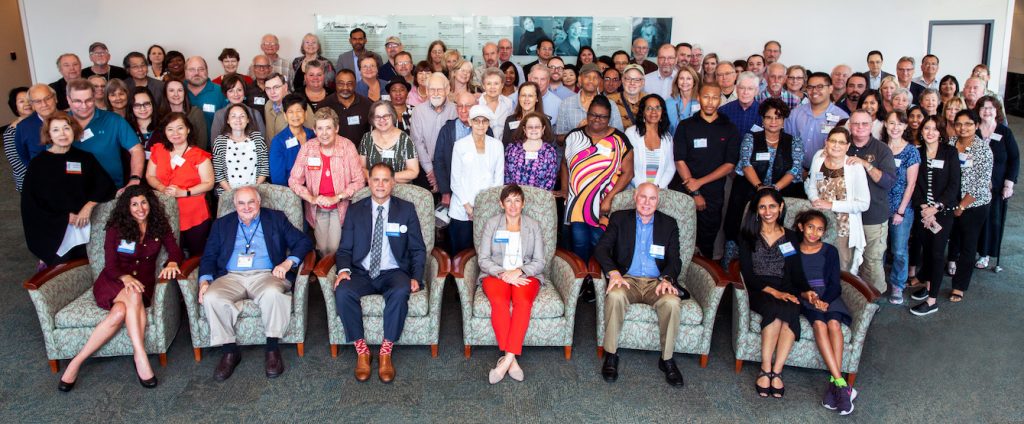 For the tenth year, over 100 GIST patients and caregivers attended GSI's GIST Information Support & Therapy Summit on September 22, 2018. A conference for GIST patients is a unique opportunity for patients and their families to address their personal needs. Some patients have just learned in 2018 that they have "a rare tumor." Others have been living with GIST for longer periods, facing surgeries and various therapies. This year's conference again attempted to provide good information for people in every stage of their GIST travel.
Through generous grants from Pfizer, Deciphera, Blueprint, Novartis Oncology, and AROG, GSI was able to have all of the proceedings filmed so that GIST patients throughout the world can benefit from the presentations of our renowned speakers. Additionally, GSI thanks M. D. Anderson Cancer Center for its continue support of the conference, faculty, staffing, and facilities.
In addition to the films and slides, you might also visit the testimonials made by a variety of GIST patients in GSI's Video Gallery.
This Tenth Annual GIST Summit was dedicated to one of GSI's founders, Lee Ann Lamb, who passed only last year.  Lee Ann had not only endured 16 years of GIST, but also became an advocate for all GIST patients and their caregivers by establishing GIST Support International alongside co-founder Marina Symcox.
Her obituary can be read here: http://www.legacy.com/obituaries/macon/obituary.aspx?page=lifestory&pid=186673521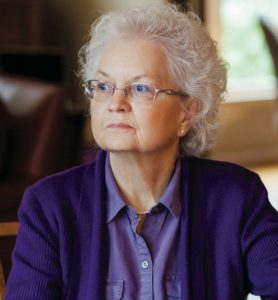 Agenda for GIST Summit 2018
8:00 am
Breakfast and registration
9:00 am
Welcome from Summit Faculty given by Neeta Somaiah, M.D., Assistant Professor, Department of Sarcoma Medical Oncology, Division of Cancer Medicine, The University of Texas MD Anderson Cancer Center, Houston, TX
9:05 am
Welcome from MD Anderson Cancer Center given by Patrick Hwu, M.D., Head of the Division of Cancer Medicine, The University of Texas MD Anderson Cancer Center, Houston, TX
9:20 am
Jonathan C. Trent, M.D., Ph.D., Director, Sarcoma Medical Research Program and Professor of Medicine, Sylvester Comprehensive Cancer Center, University of Miami Health System, Miami, FL
GIST 101: What you need to know about this rare cancer.
View Slides
10:00 am
Coffee
10:20 am
Alexander Lazar, M.D., Ph.D., Professor of Pathology & Translational Molecular Pathology, The University of Texas MD Anderson Cancer Center, Houston, TX
The Pathology of GIST
View Slides
11:00 am
Christina L. Roland, M.D., M.S., FACS, Associate Medical Director, Sarcoma Center, and Chief of Sarcoma Surgery, The University of Texas MD Anderson Cancer Center, Houston, TX
Surgery: The Primary Treatment for GIST
View Slides
11:45 am
Gina D'Amato, M.D., Sarcoma Medical Oncology, Director of Clinical Research, Georgia Cancer Specialists, affiliated with Northside Cancer Institute, Atlanta, GA
 Coping with GIST
View Slides
12:30 pm
Group Photo – Lunch – Poster Display – Visiting with Speakers and Pharmaceutical Representatives
2:15 pm
Michael C. Heinrich, Professor of Medicine and Professor of Cell, Developmental, and Cancer Biology, Oregon Health & Science University, Portland, Oregon
Ten Years of Advancements in GIST Research, Therapy & Survival
View Slides
3:00 pm
Coffee
3:30 pm
Arun S. Singh, M.D., Associate Professor, Department of Medicine, Division of Hematology/Oncology, University of California, Los Angeles
Will Immunotherapy be the Answer?
View Slides
4:30 pm
Ask the Experts
6:00 pm
Closing Remarks and Adjournment to Dinner